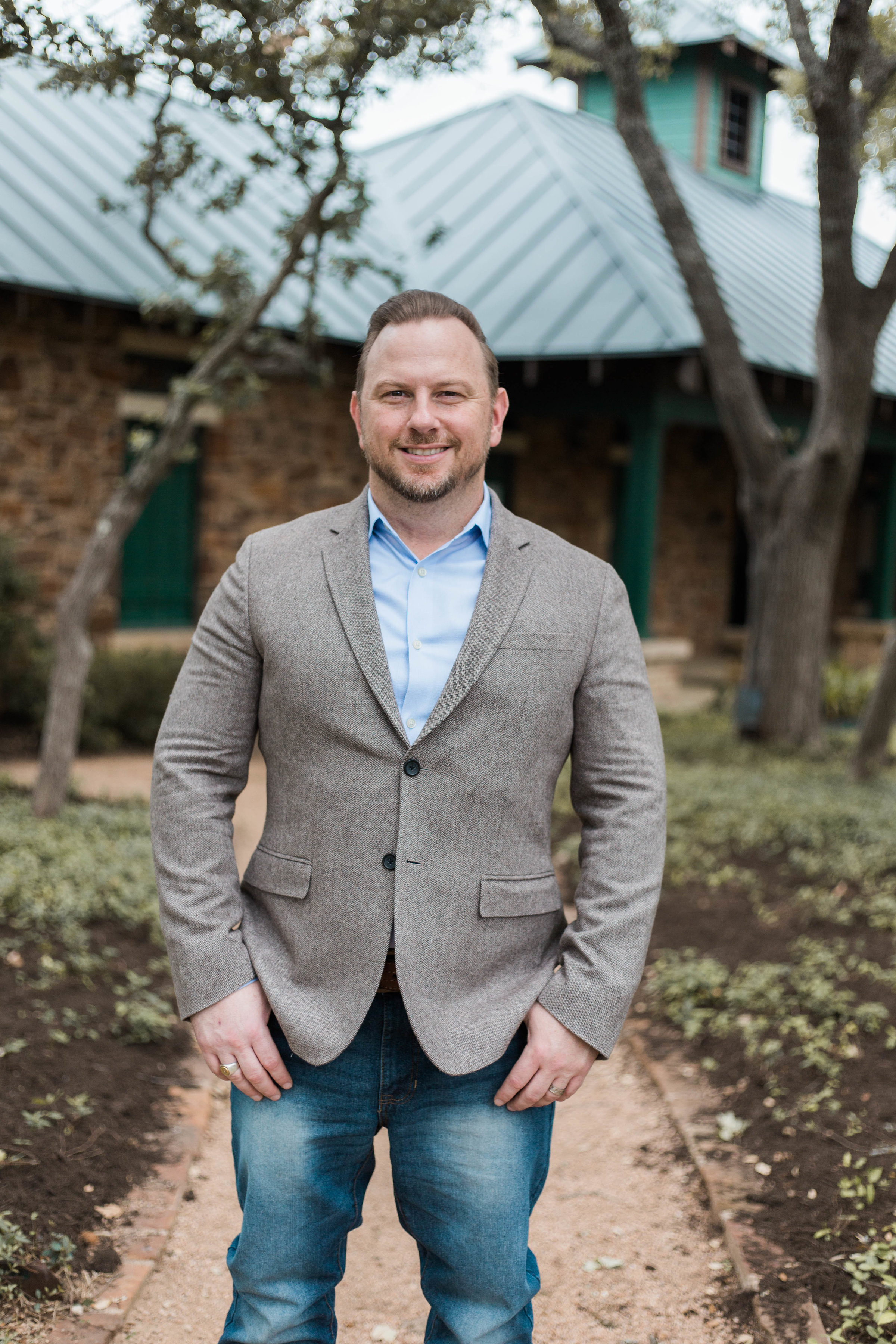 Pastors Chris & Melissa Gilkey
"After growing up in a single parent home and a rough city life in Youngstown, Ohio, I was desperate for answers and success. I can remember thinking from a very young age "there has to be more to life than this". After going through the circuit of different denominations ranging from Roman Catholic to Baptist and then on the Assemblies of God, with my mom who was just as desperate to find more, I eventually gave up on the church scene. Though I am thankful now for the opportunity to have attended that wide a variety of churches, and what they instilled in me, back then I became more confused after all of my experiences then when I started (mostly due to the fact that they all seemed to believe in the same God, but in so many different ways). I walked away from my early religious experiences on a quest to go after what I thought would bring me happiness — to get into college through athletic scholarships.
Through a series of circumstances, I ended up meeting the love of my life, Melissa, while a sophomore in high school. We became best friends and I finally made the leap and asked her out, she said yes and it has been the best decision of my life — next to God. While a senior in high school, I made some very poor decisions and lost my scholarship opportunities, and wound up deciding (with some help) to serve my country in the U.S. Marine Corps. I loved every moment of my newfound passion, and was now married to Melissa; our princess Candace Nicole was soon born. After a few years of what seemed to be the "picture perfect life"… highly decorated U.S. Marine, married to my high school sweetheart with a beautiful daughter, lots of material things… what more could I ask for? Yet I still felt so empty on the inside. By this time Melissa and Candace were living faithful lives for God. As for me – not so much. Melissa would say to me, "Chris, God has a plan for your life, and I'm not giving up on you or that plan".
Sure enough her words proved to be true. On September 11th, 1999 just days before Hurricane Floyd would devastate North Carolina (where we were stationed) something devastating happened to Candace; she was bitten on her foot by a rattlesnake. The scariest few days of my life would follow, mostly because I couldn't do anything within my own power to help her. That is where our entire lives changed forever! An hour before walking into Eastern Carolina University Children's Hospital, where they had full intention of amputating Candace's leg from the knee down, I had what I know to be a Damascus Road experience with God. Much like Paul in the book of Acts Chapter 9, I found myself having the most indescribable, yet incredible encounter with Jesus and it was in my bathroom of all places! It was by far one of the most "unbelievable" experiences one could have, and it was happening to a very skeptical and somewhat church despising 225lb U.S. Marine… and in my bathroom??? Yet, it was so real and amazing, Jesus gave me a promise that if I would give my life to Him, to use to help others, He would take this whole situation away like it never happened. One hour later Melissa and I walked into the pre-operating room where the doctors, nurses and even the specialists would have to exclaim… it's a miracle!!! The medical personnel were astonished and had no medical explanation for it… she was completely healed!!! No infection, no blistering, no swelling… like it never happened!!!
Since that day we have given our lives fully to God to follow His plan, the perfect plan for our lives, and it has been incredible! I decided to resign from the Marines after 10 years of service and go into ministry. We started off at World Harvest Church in Columbus, Ohio as the youth pastor under Pastor Rod Parsley (www.rodparsley.com), where we served 4 years. After successfully tripling the size of the youth, we then felt called back home to Youngstown, Ohio. There, we had a great opportunity to be part of building a youth center called "The Riot" under Pastor David Thomas of Victory Christian Center (www.theresaplaceforyou.com), where we saw what I believe was one of the greatest youth movements in America. In 4 years there were over 4,000 teens and thousands of adults who made a life changing decision for Christ. Later we planted a campus church for them (The Liberty Campus) that's still thriving today. Once leaving Youngstown, we headed to St. Louis where we would finally meet the pastor we had been looking for and praying about as our pastor for life. Pastor David Blunt at Church on the Rock (www.cotr.org). We served at Church on the Rock for 2 years leading the youth to a growth of over 5 times its size and learning so much along the way. It was during that time that I was in Sweden speaking at a conference when God spoke to my heart to plant a church in Austin, TX. I had never been to Austin, but I followed my heart and visited a year later and my family and I knew this is where we would spend the rest of our lives! We love this city, and have such a heart for the people of it! God has blessed us with a great team from all over the world and throughout Austin to lead what we believe to be, one of the most amazing churches on the planet!"